How to Change Twitter Account Password
Basically, are you having a problem accessing your Twitter account and thinking about how you can change your Password? Don't be worried at all, this post will walk you through a step-by-step procedure for you to follow and change your Twitter account password.
On the other heads Having an Account with Twitter gives you full access permission for you to change your account password 24/7 anytime, is a matter of clicking a button.



How do I change my Twitter password on Twitter?
1. Open any Internet web browser on the computer
2. In the URL input https://twitter.com/
3. Sign In with the "Username ID and Password" of your Twitter Account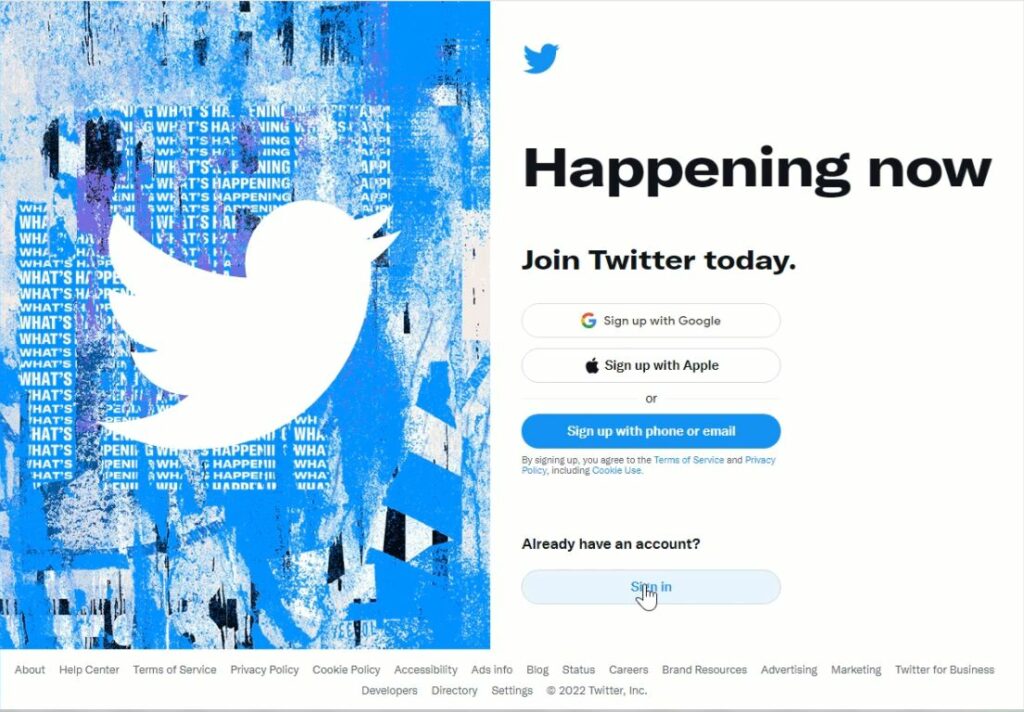 5. On the home Dashboard, On the left sidebar Manu, Click on More beside three dots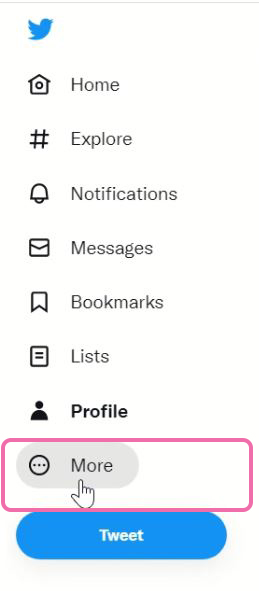 6. On the pop-up, Click on 'Settings and Support'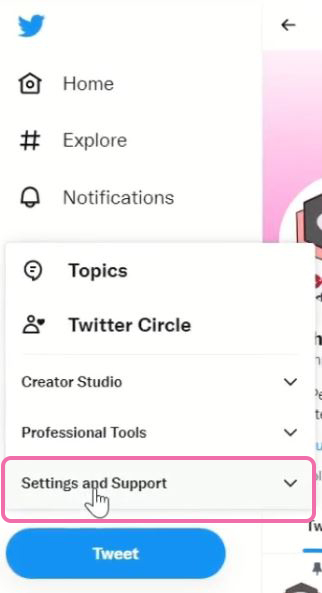 7. In the pop-up, click 'Settings and privacy.'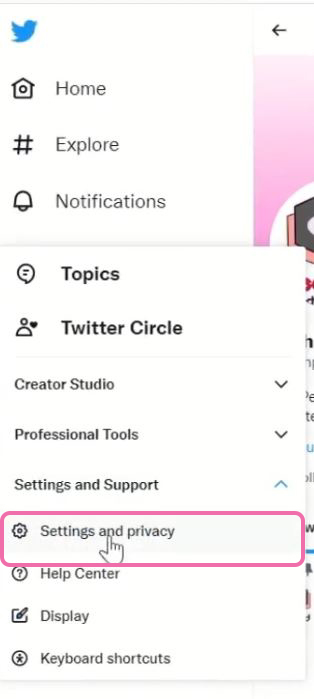 8. In the 'Your Account' Section of 'Setting and privacy,' under Click on 'Change your password' Section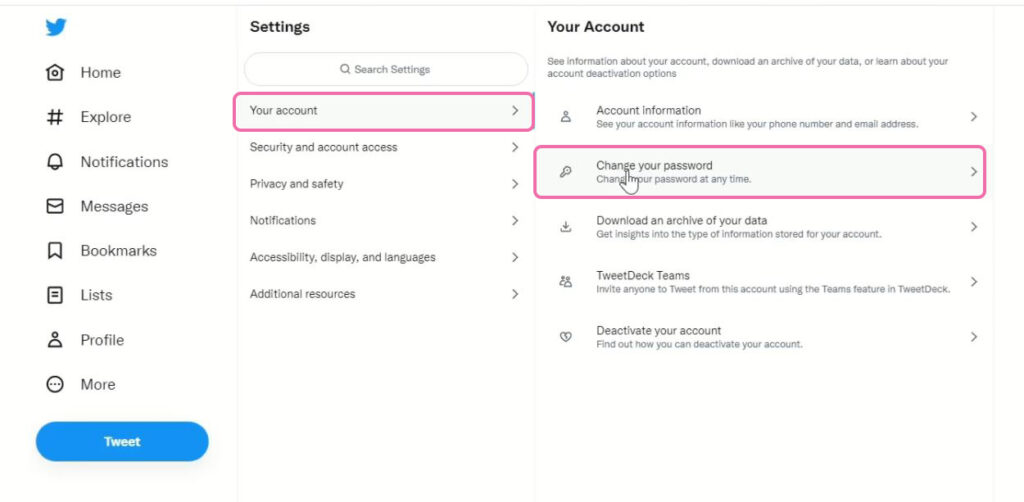 9. After Clicking on 'Change your password' on Windows, pop up Enter your current password and then type in your new password in the 'New password' and 'Confirm password.
10. Click on Confirm password change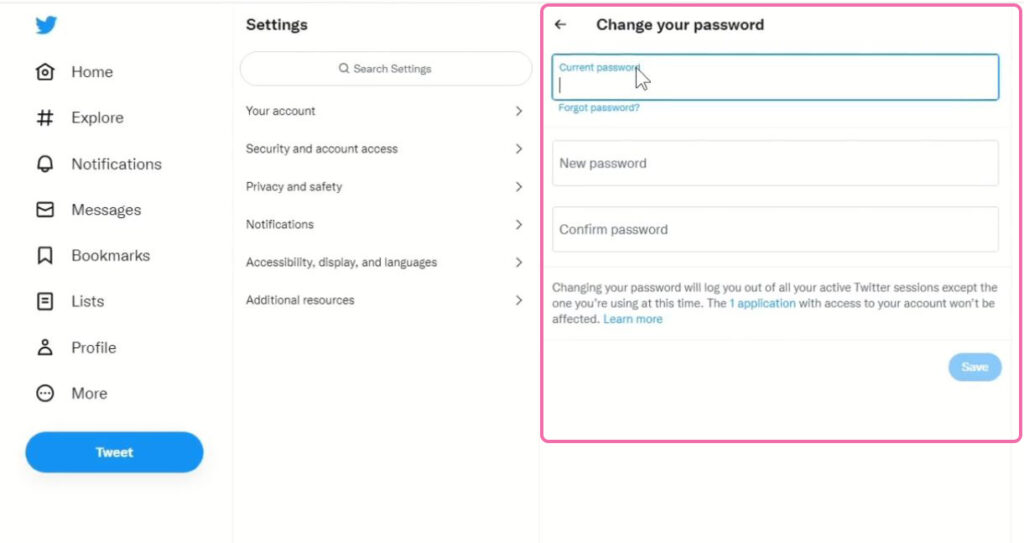 Wondering how you can reset your Twitter account in the event of forgetting your password credential if you have a Twitter account you have the privilege to use an alternative Phone number, email, or an authenticator App to reset your Account Password.
Note:
I. A Six (6) digit-code will be sent to the Phone Use to Register Account to reset and valid for 15 minutes
II. After requesting Password Reset on Account it may take a few minutes for you to receive the code to reset an account
How to Reset your Twitter Account
1. Open any Internet web browser on the computer
2. Input www.Twitter.com, in the Browser URL
3. Sign in with "Username and wrong Password" Click on Login
4. Under the Sign in to Twitter Popup Window Click on "Forgot password?"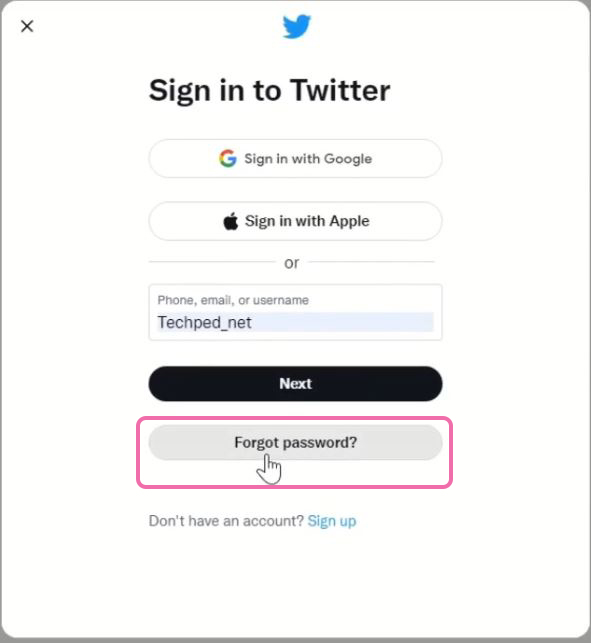 5. Window pops up to Enter your Email, Phone number, or Username to search or find your account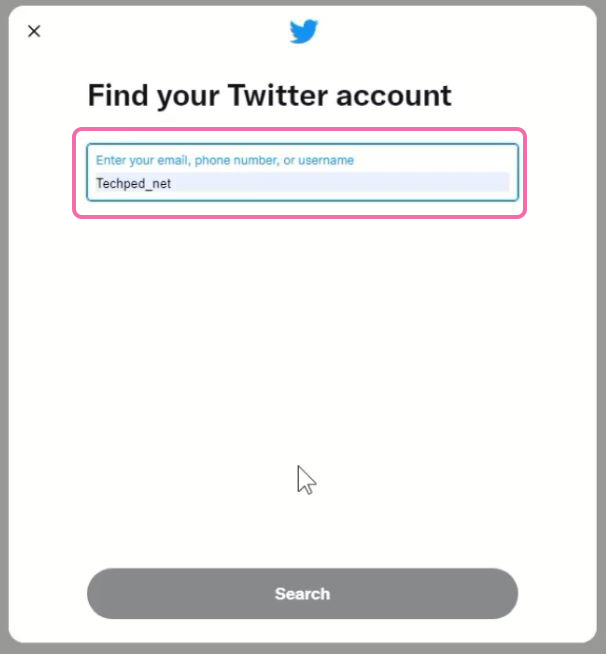 6. After inputting the username, email, or phone number in the Find your Twitter Account Window and Clicking on search it will filter your account in the database of Twitter for you to reset the Account, It prompts you to Verify your Identity by Entering the phone number link with your twitters account.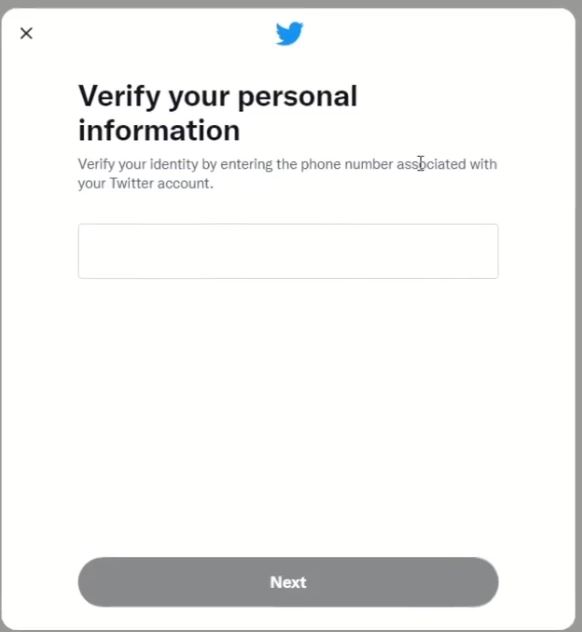 7. Click on Next after inputting the Phone number to verify the account to reset it.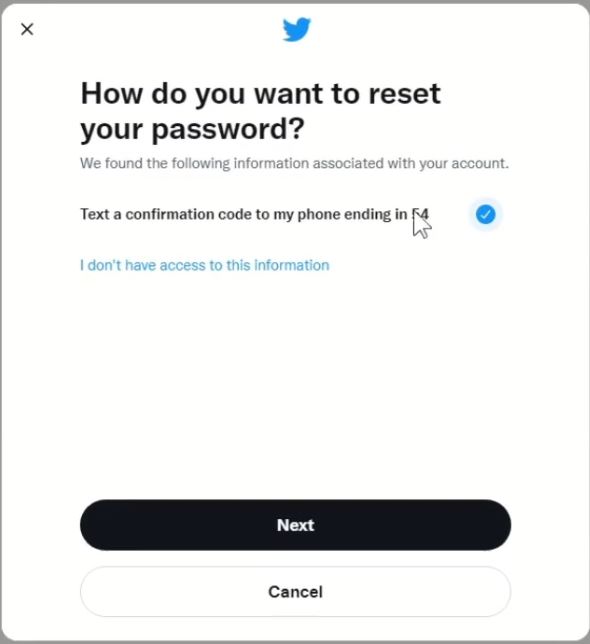 8. A verification code will be sent to your Phone used to register, for you to reset your account password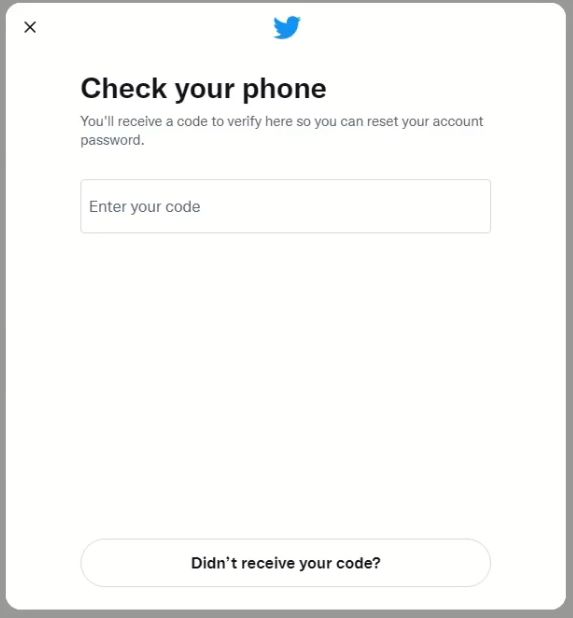 9. After copying the code from phone Messages and Verifying identity, then you have the option to reset your Twitter Account and Click on Verify tab.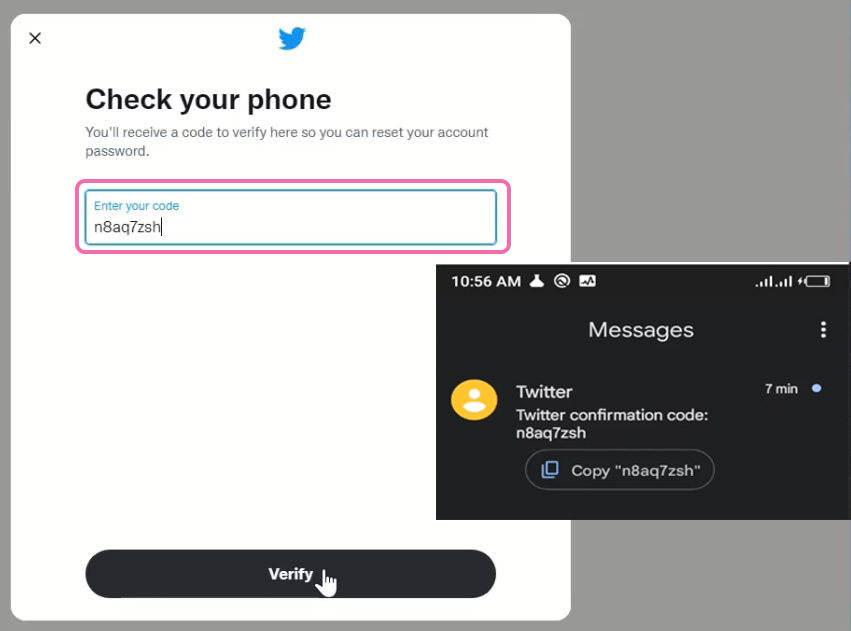 10. Will be prompted to input New Password to Reset password.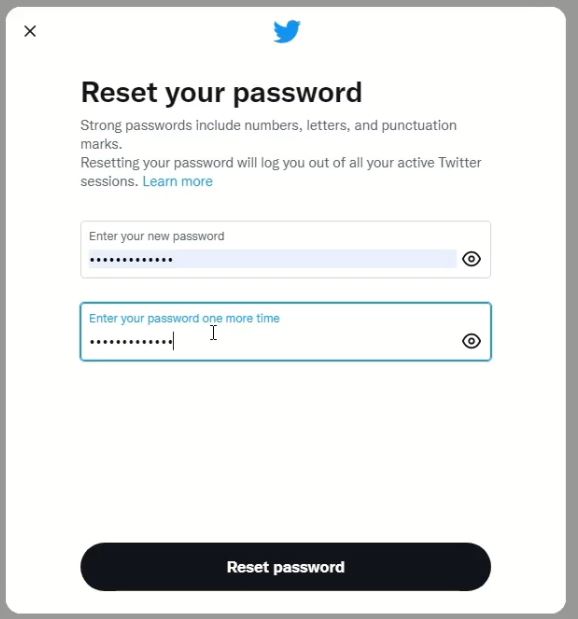 11. Now you can access the Twitter web portal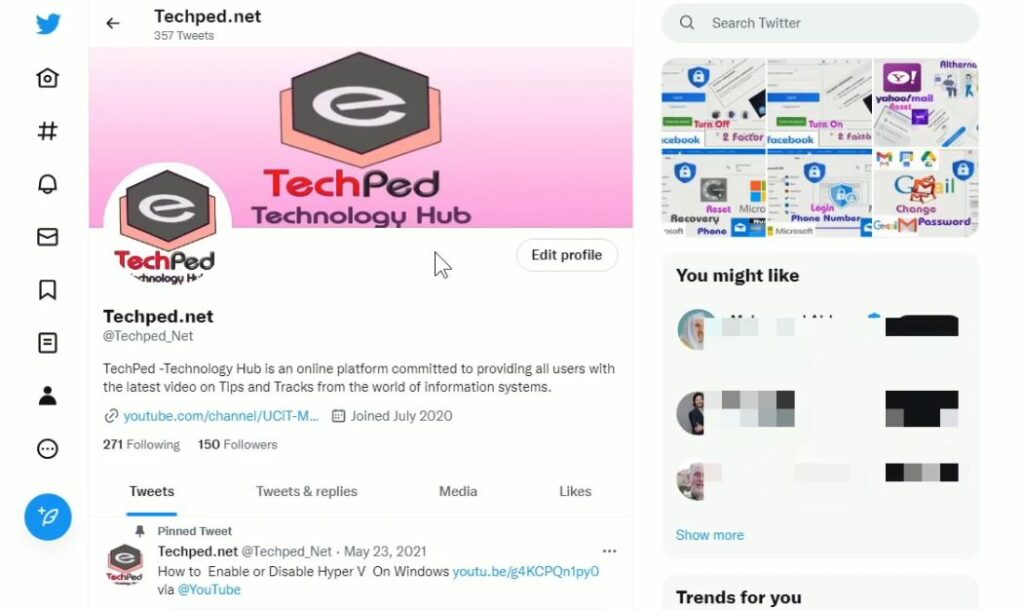 Again, You can also How to Enable Authenticator App for Twitter Account which serves as an additional layer of security protection to Account, and How to Enable Two Factor on your Twitter Account to provide or enter a second password to gain authorized access to the account.
Conclusion
Now, you must have an idea of How to Change your Twitter Account Password. Ask your questions in the comments below. Try to follow us on Facebook, Instagram , and Twitter. Also if the post has helped you Kindly subscribe to our YouTube channel to continue learning.



More Video